Our church is located at 130 N. Main Street in Eden, NC.
Reverend Sue Anne Morris leads the congregation as we share our love and spread the word of Jesus Christ.
We are a gathering of people who seek spiritual solutions to help us navigate life. We care deeply about others and their life stories, and together we play a part in making the world a better place for people of all sizes,shapes, colors, and outlooks.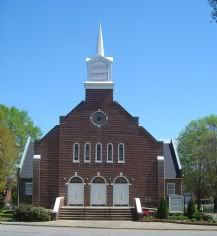 First United Methodist Church is a growing fellowship of Christians committed to making disciples for Christ through reaching up in Worship and reaching out with the Good News of JESUS, and the offers of His love.
Sunday School every Sunday at 9:45 am!
Worship Every Sunday Morning at 11 am!
We would like to invite you to join us in worshiping our Lord. Please feel free to come as you are to any of our classes, Bible studies, special events, or just visit our Sunday Morning Worship Service.